The Team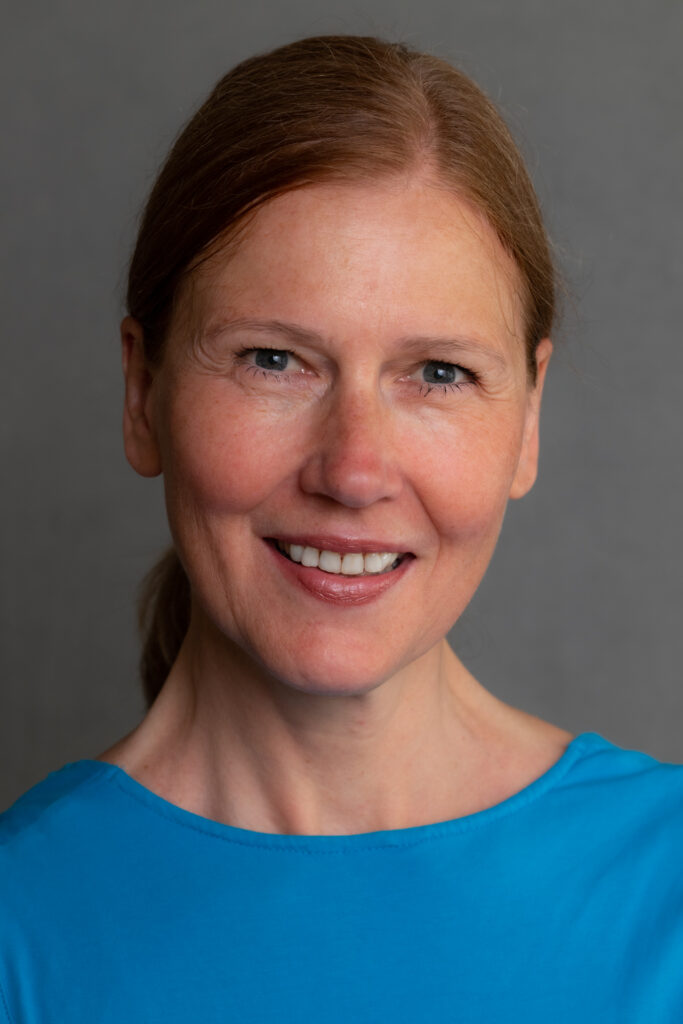 born and raised in Germany, studied Human Movement Sciences at the "Gymnastics Seminar Loheland" near Fulda and began her dance training in 1986 at Czurda Dance Theater in Nuremberg. In summer 1988, she moved to New York, where she lived and worked for over 23 years. She first discovered Pilates in the spring of 1989 and from that day there was no looking back for her. She initially studied Pilates with Cary Regan and Phoebe Higgins, who had both studied with Romana. In 1995 she received her first certificate from Elyse McNergney and IM = X, a fitness method based on Pilates and including elements of Alexander Technique.
In 2000 she obtained her Master Teacher Certificate in IM = X and continuously educated herself in the following years. She taught Pilates in various fitness centers, such as Chelsea Piers in Manhattan, but also in the Hospital for Joint Diseases, where she worked with women with disabilities. She trained with Gail Accardi, Teri Steele and Kelly Kane and in 2011, she earned additional certificates (Kinected, Kelly Kane and PMA Pilates Method Alliance) in preparation for her return to Germany. Besides her work as a Pilates teacher, Isabel is a dancer and choreographer. In New York, she directed Isabel Gotzkowsky and Friends for 13 years, and here in Berlin she founded the Compagnie Isabel & Jon with her husband, Jon Zimmerman in the summer of 2012 and the Crossover Projekt, a dance project to support young dance talent, in the fall of 2013.
Isabel is a member of the German Pilates Association (Deutscher Pilates Verband) and she holds the internationally recognized PMA (Pilates Method Alliance, since 2011) and  Body Arts and Science International (BASI®, since 2017) certificates. Isabel joined the faculty of the BASI® Pilates Certification Program in Germany, Austria, Switzerland and the Scandinavian countries in 2020.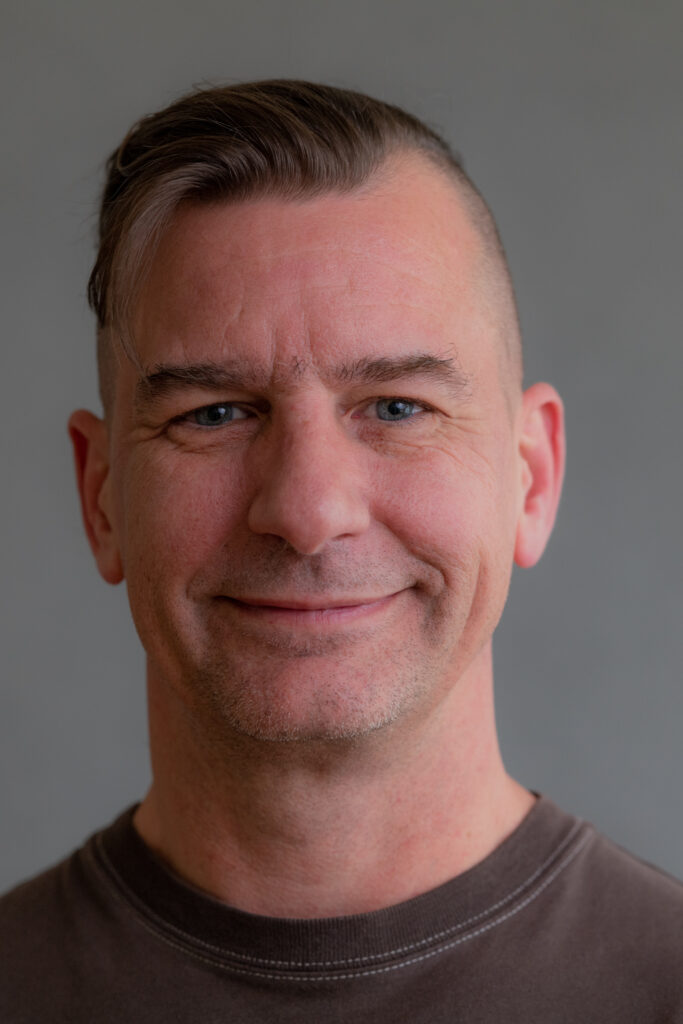 was born in 1970 in the United States. He was a very active child and studied and played every sport that he could lay his hands on, such as Gymnastics, Swimming, Diving, American Football, Soccer, Baseball, Wrestling, High Hurtles, Pollvault and the High Jump. By the time he graduated high school he was beginning to be interested in human anatomy and the physics of motion. In college he discovered Dance which became his focus and his first career. While studying Dance he had classes in Physics, Bio-Mechanics, Kinesiology, Anatomy, Feldenkrais ATM, Bartenieff Fundamentals and the basics of Body Mind Centering.
At the same time he discovered the Korean Martial Art of Tae-Kwan-Do, the Okinawan Martial Art of Go-Ju and later on Akido. After receiving a certification as a massage therapist in Pittsburgh he moved to New York where he worked as a dancer with two different dance companies; Isabel Gotzkowsky and Friends, and The Carolyn Dorman Dance Company. In New York  he was exposed to Pilates for the first time and immediately immersed himself in it. He studied with Fran Lehan, who herself was a student of Master Teacher Carola Trier and got certified in the Pilates Mat work with Kelly Kane. For 12 years he worked at Groundfloor Exercise on Manhattans Upper West Side where he taught primarily 1-1 sessions. Since moving to Berlin in December 2011 he teaches Private Pilates sessions as well as partnering for dance at Tanzakademie balance1 in Tempelhof, Berlin.
Jon holds the internationally recognized PMA (Pilates Method Alliance) certificate as well as the BASI Certificate and is a member of the German Pilates Association (DPV). Jon joined the faculty of the BASI® Pilates Certification Program in Germany, Austria, Switzerland and the Scandinavian countries in 2020.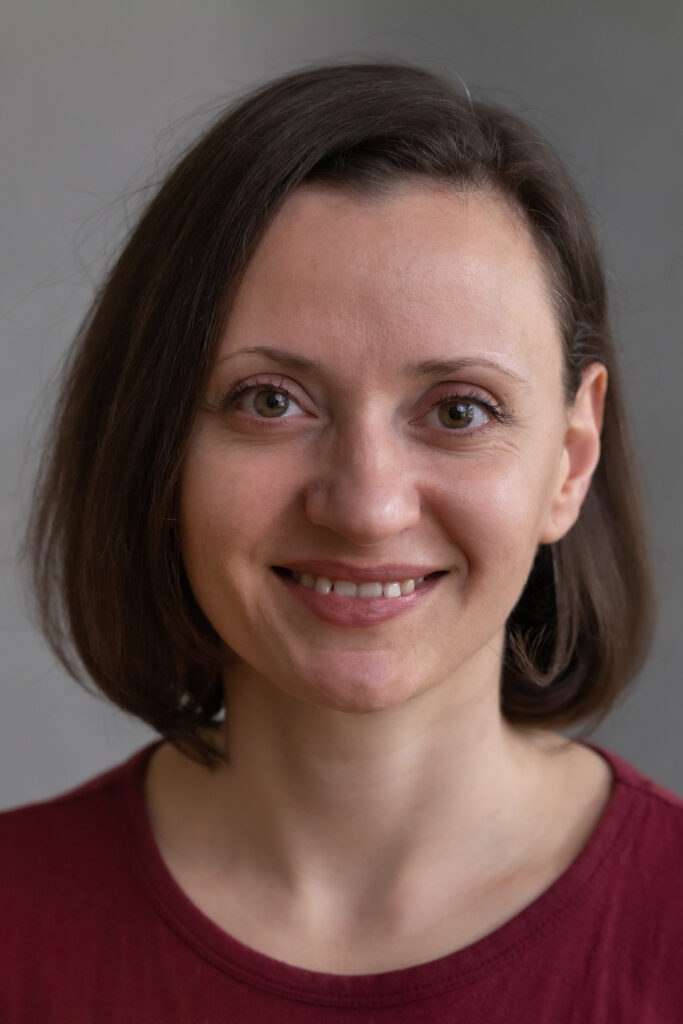 was born in Halle an der Saale and studied stage dance in Leipzig, Berlin and New York City. After receiving an injury in 2011, and while in search of alternative healing methods, Caroline got to know and love Pilates and in 2014 completed her comprehensive teacher training for mat and Pilates equipment at BASI® Pilates in Berlin and Munich.
Caroline's goal in her class is to help people improve their body awareness, and  to balance strength and flexibility, thus improving the overall quality of life for each individual.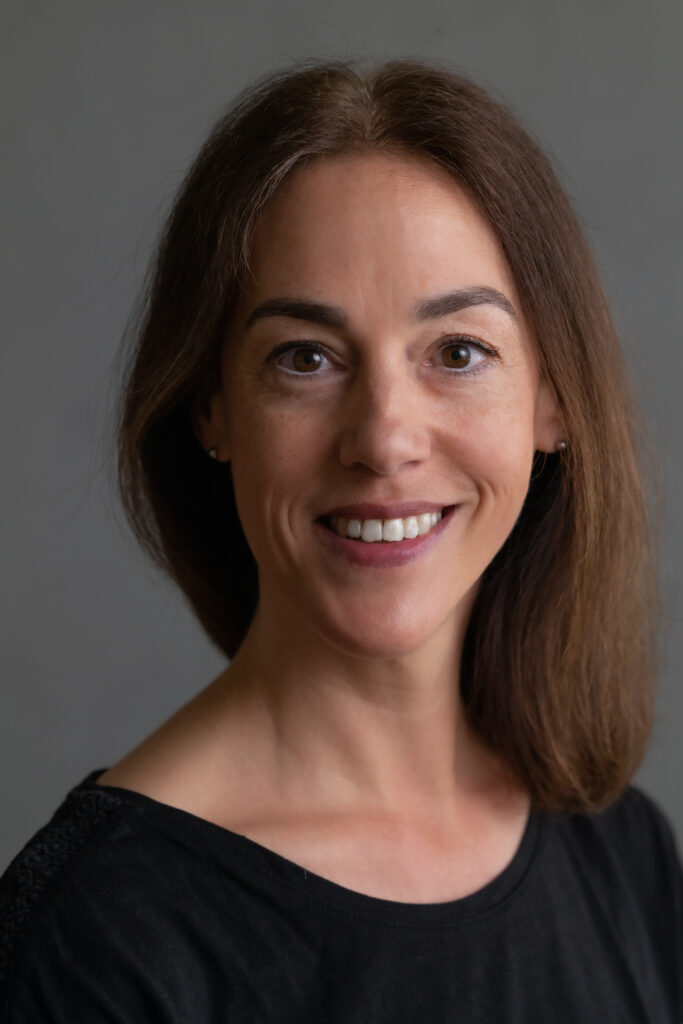 born and raised in the Region of the Rhine, committed herself to the studies of science during her time in school.
Her passion for movement led her to study several styles of dance in addition to ice-skating, which then led her to teaching and coaching skaters in Berlin since 2007.
She experienced firsthand the benefits of Pilates on the body and the enhanced movement qualities while practicing whatever sports she chose. Following her desire to immerse herself deeper within the Pilates Method she decided to participate in a comprehensive certification program at The Body in Balance Studio, as well as ongoing education workshops with BASI® and Bodymotion®.
In her teaching Tanja focusses on verbal and tactile cueing to strengthen the clients  body awareness, while using elements of other movement studies and styles within the framework of Pilates.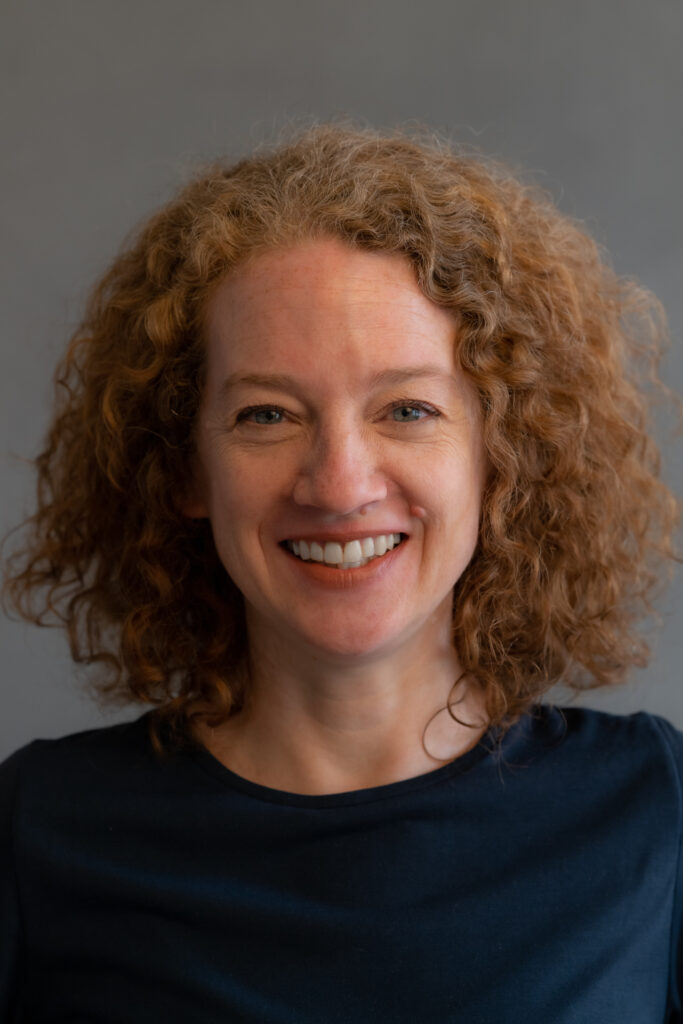 received her modern dance education in Berlin and New York City in schools such as Alvin Ailey American Dance Center. She became a certified Pilates Mat Instructor after completing the Mat Certification Course at  "Pilates on Fifth" in New York City in 2003.
In 2011 she got certified as a BASI™-Pilates-Studio-Trainer studying with Matster Trainners Miriam Friedrich Honorio, Natascha Eyber and Mario Alfonso.  She was a speaker for Pilates at the  "Allgemeinen Deutschen Hochschulsportverband" and at "Berliner Turnerbund".
Additionally she works as a licensed Reha-Sport-Instructor since 2011.
Her main goal in teaching the Pilates Method is to strengthen her students as well as aiding them into gaining more freedom of movement and therefore more joy in moving.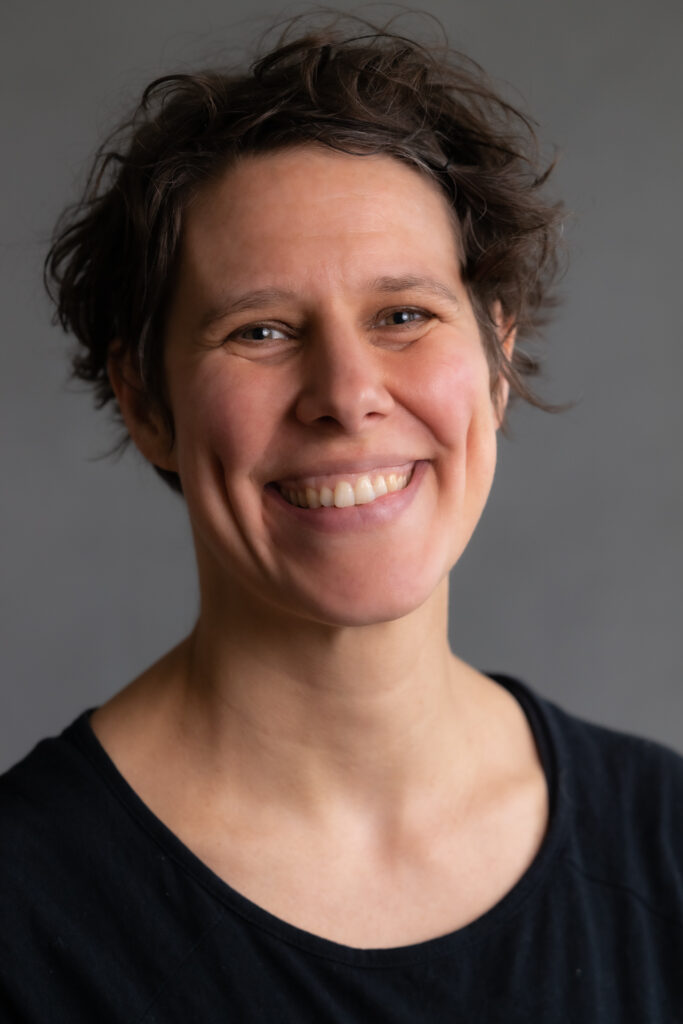 studied music and physical education (Dalcroze Eurhythmics) at the Folkwang Hochschule Essen and the UdK Berlin. Her love for creative and conscious movement led her to Freiburg im Breisgau, where she completed a stage dance education at "bewegungs-art". After several years of freelance work as a dancer and dance teacher, she looked for further ways to pass on her joy of movement. In 2016, she completed her BASI Pilates Mat Certification. She also participated in ongoing education workshops with Polestar and Bodymotion. Currently she is participating in the BASI comprehensive teaching program as well as participating in a seminar for somatic work with children.
Her classes are influenced by her rich movement experience in dance, as well as incorporating elements from various somatic techniques. She views the body as a field of experience of one's own vitality. With it, in it, and through it, we understand the world and ourselves. Jenny's goal is to make this liveliness come alive. With a variety of images as well as through sensitive and precise tactile assistance, she supports her participants in learning to feel the movement in their own body more accurately and thus efficiently train strength and flexibility.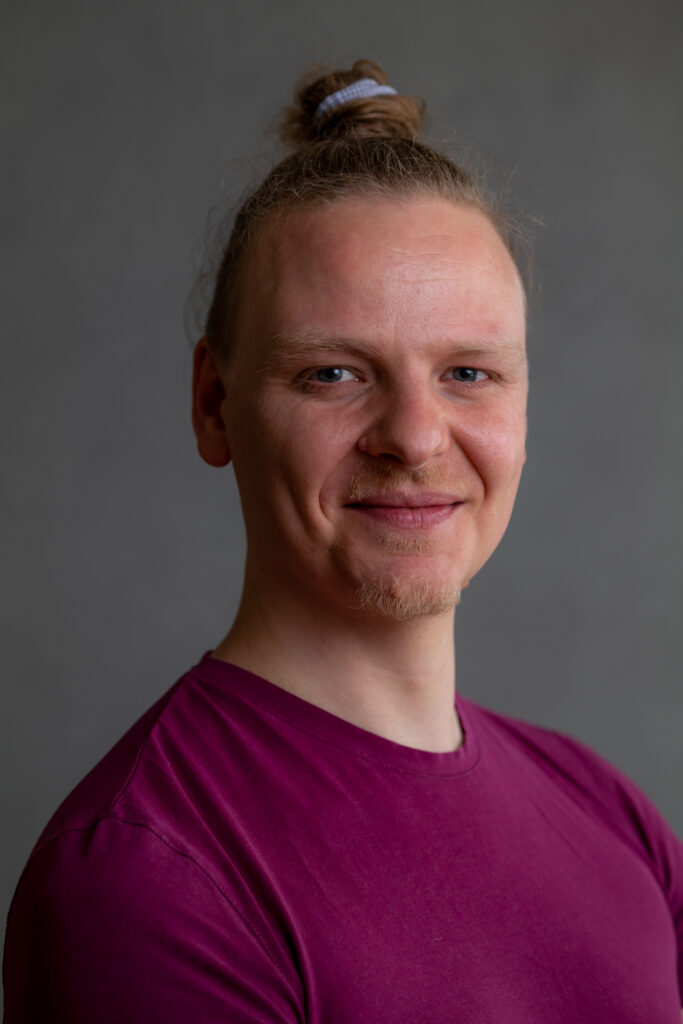 Originally from Augsburg, Ferdinand was trained there and in Stuttgart (John-Cranko-Academy) as a classical stage dancer. During his active dancer career with engagements in Dresden, Magdeburg, Halle and Berlin, he already practiced Pilates after Polstar.
Ferdinand lives in Berlin since 2008. Here the Pilates-method gained a special status for him during his transition phase from dancer to therapist (medical Massage/Hydrotherapist and Physiotherapist).
Pilates helps him to keep his body fit and to prevent injuries and pain after his professional dancer career. Also for his work as a therapist he finds the Pilates method to be a big enrichment.
He has been BASI-mat certified since March 2018.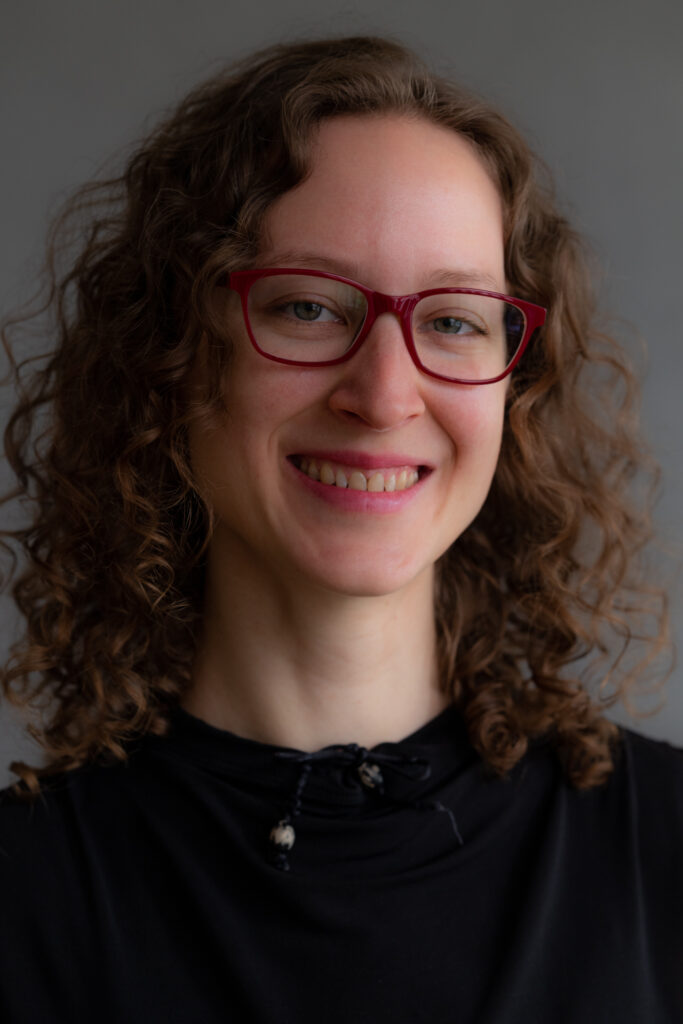 is a professional ballet dancer and was trained at the Royal Swedish Ballet School and the Hamburg Ballet School. She completed her Pilates training in 2017 at BASI® Pilates in Berlin and Munich.
"I really enjoy working as a Pilates trainer. I enjoy seeing how the course participants can improve their quality of life through Pilates. The lessons not only increase their understanding, but also improves their awareness of their bodies.
In my classes, I make sure to train the whole body without losing focus on detail. I think Pilates is a very good way to improve the strength and flexibility of the body, while also finding mental calm."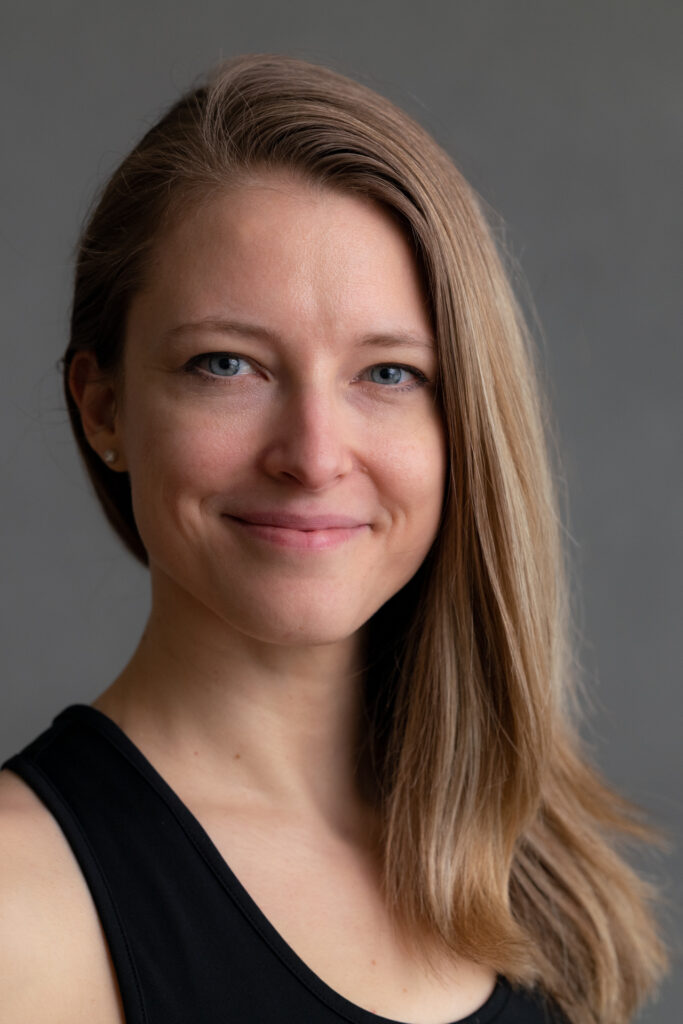 Romina was born and raised in Berlin and studied contemporary dance at the Dance Academy Balance 1 in 2001.
In her professional career as a dancer, she realized how important it is to take care of your body and yourself. Since then, Pilates training has always provided a perfect balance for her and helps her to stay healthy and injury-free.
In addition to her dance career, she worked as a model and dance teacher. In 2010 she did further training as a masseuse, in 2011 as a Nordic Walking Instructor and in 2014 she completed the Pilates Teacher Training at Body Balance Pilates. In order to meet the physical responsibility towards her clients, Romina decided in 2015 to pursue additional training in anatomy, with focus on learning modifications and variations for physical limitations within the Pilates Training.
Starting in 2015, she enjoyed a three-year education program to become a fitness and wellness coach, in order to immerse herself more in the matter of body, mind and spirit.
The internship in a Pilates studio in Berlin in 2018 inspired her to learn more about the work with the Pilates equipment. She was allowed to audit group and private sessions the on the Pilates equipment and was fascinated by how much the Pilates equipment is conducive to support the work with clients, focussing on prevention and rehabilitation.
So in 2019 Romina decided to complete the Comprehensive Teacher Training Course with BASI.
Romina considers her work as a Pilates Instructor as being precise and intuitive, putting the physical well-being of her clients first.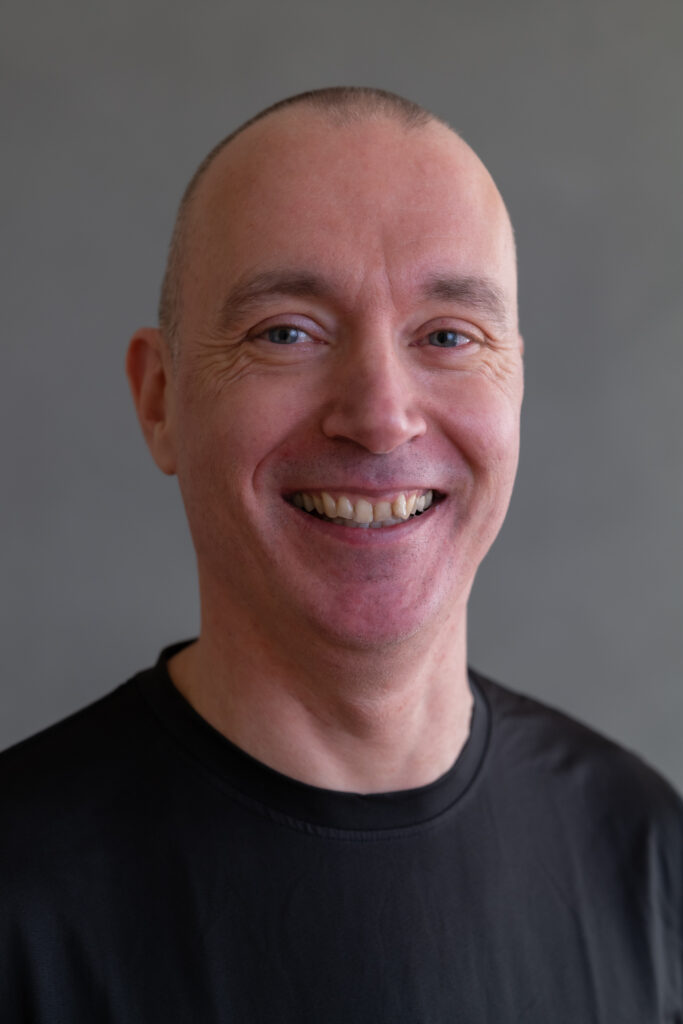 was born in Zagreb, Croatia and was involved in the IT Industry for many years. In spite of having continuous interest in different sports, he developed a series of office related imbalances that only with the practice of the Pilates Method started to improve. He was impressed by the resulting quick and positive changes of his body and fell in love with the technique and its versatility to suit everyone's needs.
He has completed comprehensive teacher training for mat and Pilates equipment at BASI® Pilates in Berlin and is certified BASI® (CTTC) trainer.
Eduard aims to help clients take back control of their bodies and have a better understanding of its movement patterns. He teaches in German, English, Italian and Croatian.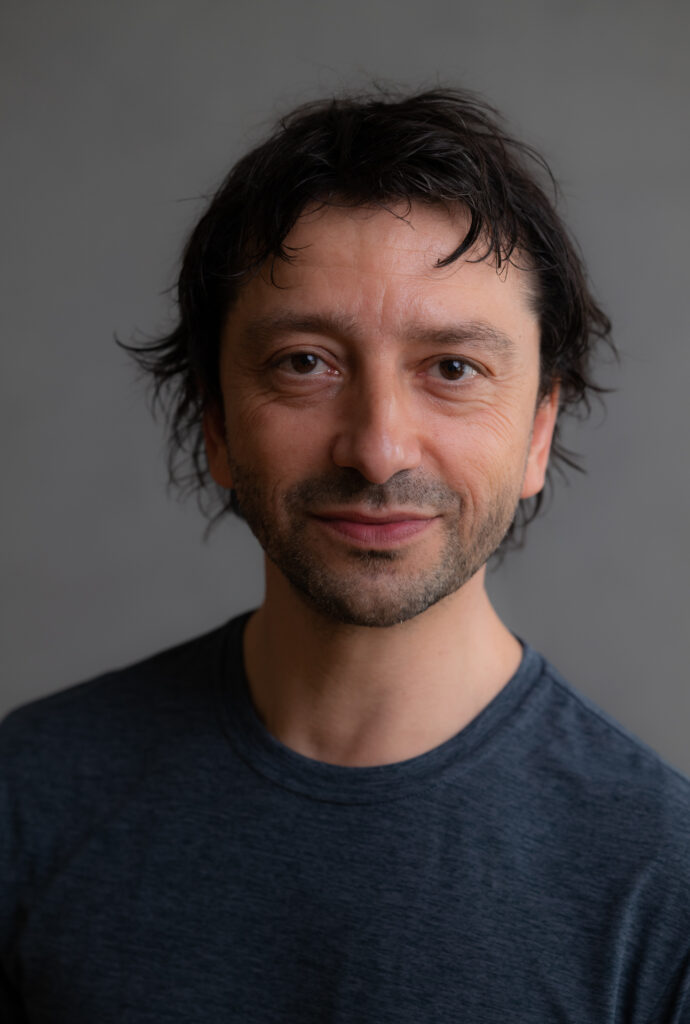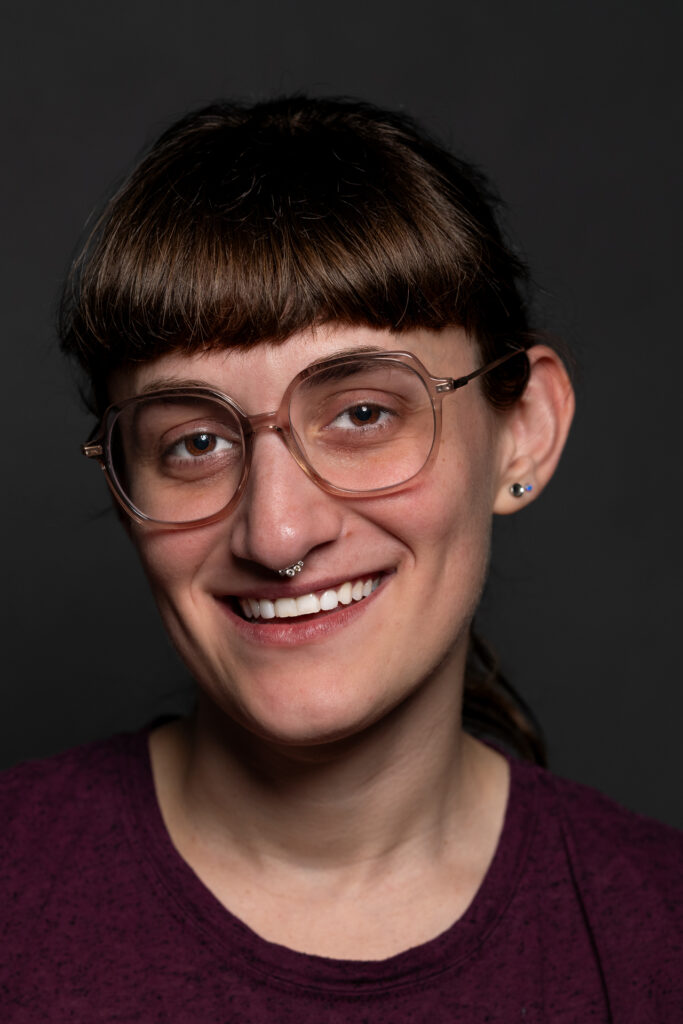 grew up in the United States and has lived in Berlin since 2015. She spent her childhood and teen years practicing Tae Kwon Do. After a long movement break and many years working a desk job, Rebecca rediscovered the joy of movement in many forms, among them Pilates, in her mid 20s. She was impressed at how Pilates combated the physical effects of a desk job while also making her feel stronger in her physical hobbies of dancing and running. While the physical benefits of Pilates are numerous, Rebecca was most impressed by the benefit to her mental health, finding an increasing sense of inner peace and self-confidence through her practice. She knows Pilates can strengthen both the mind and body and aims to help clients learn how to work together with their bodies and foster self-confidence through movement. She has been completing her BASI comprehensive teacher training in Berlin since 2022.